You start every SHFT run with a 5-minute warm up, in a comfortable pace where you are able to speak.

The first time you use SHFT, you will do a 2 minute Screening Run, where SHFT will evaluate your current running technique and the areas where you can improve. SHFT will re-evaluate your running technique every 10th run with the coach turned ON.

After your Screening Run, you will have your first 2-minute break. You decide, if you want to keep running, walk a little or stop completely.

Now you are ready to begin your first 6-minute Technical Run, where you will be coached based on your Screening Run.

All in all you will have three Technical Runs and three built-in breaks. After your session, your SHFT-coach will provide you with a comprehensive Conclusion about your run and information about what to focus on next time you run with SHFT.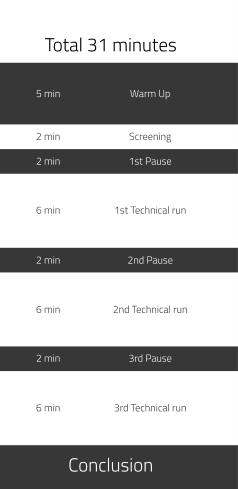 ---
Latest workout
Coach settings